Meet the knowledge institutions
University of Groningen
For companies, access to the University of Groningen (UG) presents unique opportunities for collaboration, innovation and enhancing your competitive edge. The UG is listed in the top 100 of universities worldwide and enjoys an international reputation as a leading research university. The UG is unique in the Netherlands due to its combination of the technical science & engineering disciplines with classical disciplines such as law, social sciences and business administration. Top-level researchers conduct both fundamental and applied research at the frontiers of science.
Hanze University of Applied Sciences Groningen 
As a 220-year old institution, the Hanze University of Applied Sciences Groningen has ensured that applied research and education are well-rooted in the Northern Netherlands. As a University of Applied Sciences, the institute focuses on applied research. Together with companies the institute works on issues that demand new solutions and innovations. This way, the research contributes to knowledge development and new applications in both the professional sector and society.
The Hanze University of Applied Sciences Groningen has the most top rated programmes of all Universities of Applied Sciences in the Netherlands. Among these top rated programmes are Chemical Technology, Bioinformatics and Chemistry.
University Medical Center Groningen 
The UMCG was established in 2005 as a joint activity of the University of Groningen and the Academic Hospital Groningen (AZG). At present, the UMCG is one of the largest hospitals in the Netherlands and the largest employer in the Northern Netherlands. More than 12,000 employees provide patient care, are involved in medical education and perform cutting-edge scientific research, focused on 'healthy and active ageing'.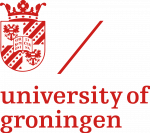 28.500+ students
5608 FTE staff
404 professors
2019 doctoral students
48 bachelor courses
167 master courses
120.000 alumni
1 Nobel prize for Chemistry (2016)
1 Nobel prize for Physics (1953)

27.000+ students
100+ nationalities
3100+ staff members
70 bachelor courses and 20+ master courses
40+ professorships
Awarded third place in Higher education guide 2016, 2017 and 2018 (Large Colleges category)
First three places in the national list of top courses.
Top 25 positions in U-Multirank 2016: number of spin-offs and joint regional publications
Top 5 worldwide and nr 1 in the Netherlands in the subcategory Graduate companies.
Top 3 worldwide and nr 1 in the Netherlands in the subcategory regional joint publications.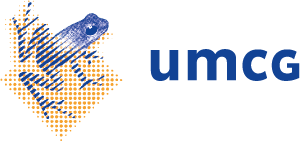 12.735 Staff members
9.176 FTE staff
1.339 Beds
2990 Medicine students