Join Innolab Chemistry/Engineering: the Innovation Center has been completed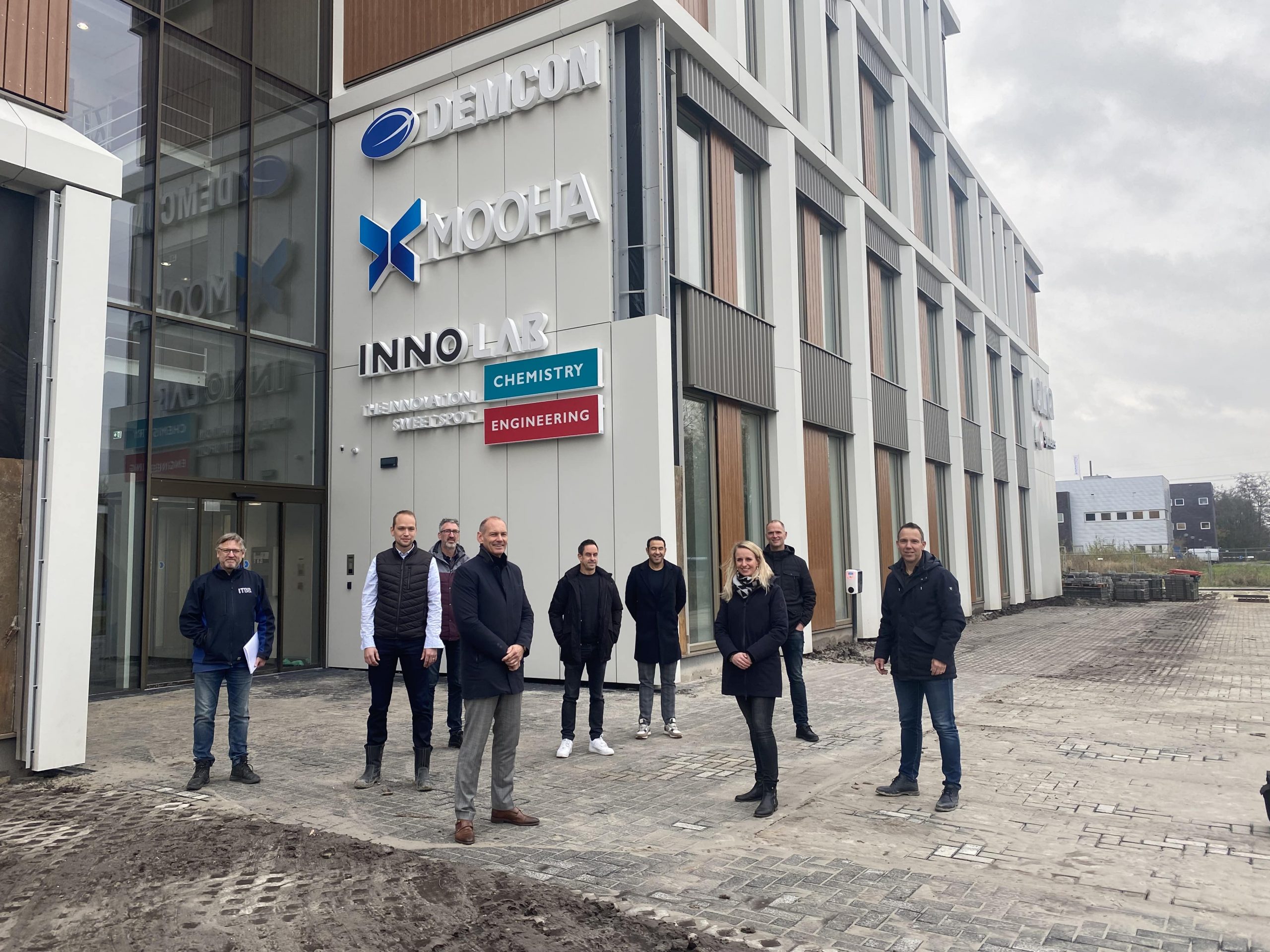 A little over a year ago, the build of the Innovation Center Chemistry and Engineering started on Campus Groningen and today it is time for a party! The Innovation Center has been officially delivered by constructor Bouwgroep Dijkstra Draisma and installer ITBB. After this momentous occasion the (future) occupants can start with the further design. 
The high-quality new construction facilitates the growth of the themes Chemistry and Engineering, which are strong themes in the Northern Netherlands. In total, the new building covers approximately 5,000 m2. The building is gasless and sustainably designed. This is partly due to the use of air heat pumps, PV panels and a high-quality climate envelope. For design, realization and construction, we worked together with a number of consultants CODEX Architecture Studio, contractor Bouwgroep Dijkstra Draisma, ITBB, engineering firm ABT Wassenaar and Draaijer and partners.
Gerhard van der Zee, deputy director ITBB: "The new building, no less than 21 meters high, 5 storeys and with a roof terrace, has been a wonderful project for ITBB that fits our ambitions and service as an all-round technical service provider. We have enjoyed working with all parties."
The Chemistry and Engineering Innovation Center will be officially opened at the beginning of 2022.